Happy Wednesday all!
I am showing off a little something I made yesterday. And a little something my 4 year old made at preschool today.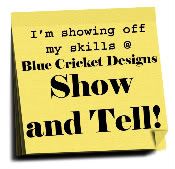 My creation is this little Christmas tree made from small silver and blue ball ornaments and a cone shaped piece of styrofoam. I bought a clay pot and spray painted it red and tied the bow around it. I cannot tied a fancy bow but this one will do.
If anyone would like to show me how to make a proper bow, I would love to know.
And this is a creation made from my 4 year old Big J. I was patiently waiting for him in the car line and immediately after he popped in the car he handed me a brown bag with a red bow on it. This was a present for me.
He made Mary, Joseph and Baby Jesus.
Aren't they sweet. I love them.